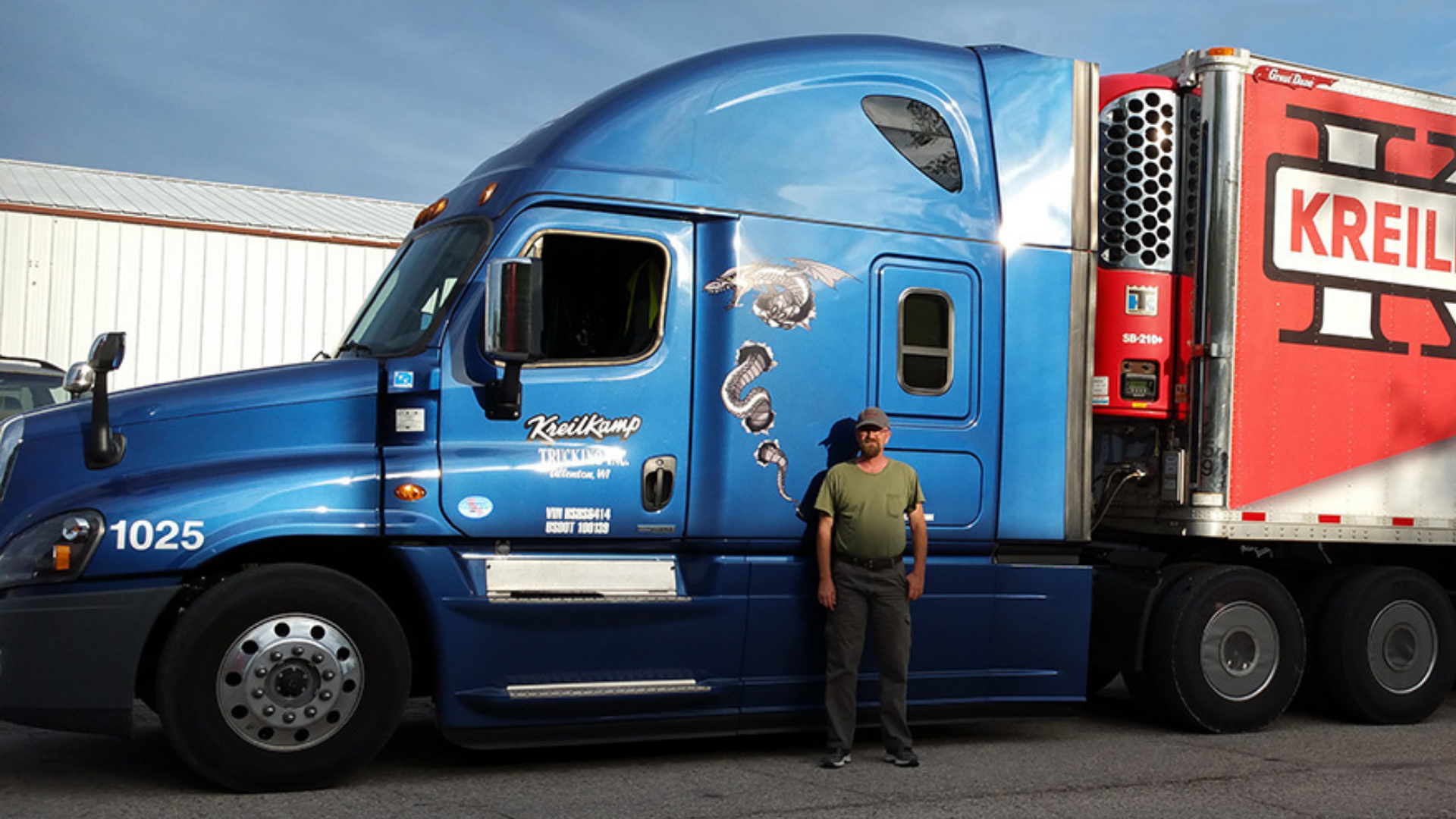 How Much Do Class A CDL Truck Drivers Make?
Have you ever wondered how much Class A CDL truck drivers make? Class A drivers can get paid as low as $40,000, but salaries can range up to as high as $70,000. If you have a CDL Class A license, multiple factors affect your salary. We will look at how much truck drivers make a year and the factors that change this salary. Some of these factors include the location, type of freight being hauled, and experience.
What is the Average CDL Class A Truck Driver Salary?
The average truck driver's salary for someone with a CDL Class A license is $66,000/year. New OTR drivers can expect to earn about $55,000 yearly. However, the team or experienced Class A driver might earn more than $70,000 annually. At Kreilkamp Trucking, we not only pay a generous CDL driver salary but offer some superior benefits as well.
Does CDL Class A Truck Driver Salary Change with Experience?
How much do CDL drivers make? Well, it depends on the driver's experience. As a new driver, the pay is going to be far less than for an experienced driver. As you continue to gain more experience and prove yourself with a company, you can expect to earn a higher salary as a CDL Class A truck driver.
Does the Industry You Ship for Affect CDL Class A Truck Driver Salary?
Hauling for specific industries can influence how much you make as a Class A CDL driver. If you transport in certain sectors, such as construction or aeronautics, you can expect to make more money. Some industries require truckers to drive through dangerous weather or road conditions, which increase your pay. For example, line-haul drivers might earn $80,000 a year. These line-haul drivers are required to move LTL freight between terminals, more than 1,000 miles apart.
Additionally, hazmat drivers earn between a few cents to dollars per mile, depending on what is being hauled. The same goes if you have your tanker endorsement. Other industries that pay more include oversized-load hauling, ice road trucking, and becoming an owner-operator truck driver.
How Does CDL Class A Truck Driver Salary Vary by State?
How much do semi-truck drivers make? It might just depend on where you operate. Some states notoriously pay more to CDL Class A truck drivers. Here are the top five States based on salary alone.
New York
Nevada
North Dakota
District of Columbia
Alaska
These are the five states that offer the lowest CDL Class A truck driver pay.
Mississippi
South Dakota
Alabama
Maine
West Virginia
You can expect a decent salary from Kreilkamp Trucking in comparison to other trucking companies since we operate in Wisconsin, New Jersey, the East Coast, and the entire New England region, which pay at or above the national average.
How Can I Get Paid More as a CDL Class A Truck Driver?
Aside from changing your location, there are other ways to increase your truck driver pay. If you have a CDL Class A license, consider these options.
Get your hazmat or tanker endorsement.
Sign up for intermodal or line haul driving jobs.
Become an owner-operator.
Haul oversized loads.
CDL Class A Drivers are Wanted at Kreilkamp for Regional, OTR, & Local Trucking
You can maximize your CDL Class A trucking salary by working with Kreilkamp Trucking. Once you get your license, contact us for your first trucking job. We offer a variety of driving positions in the Midwest and throughout the East Coast. Not only do we provide a superior salary, but our company has some exceptional benefits you can't find elsewhere, especially as a new driver. We offer positions for Over-the-Road trucking, regional trucking, and local trucking. You can also apply to drive a reefer, van, dump truck, or compactor trailer.
We are currently looking for CDL Class A truck drivers in NJ, WI, New England, Regional Midwest, and Regional East Coast. Apply with Kreilkamp Trucking!