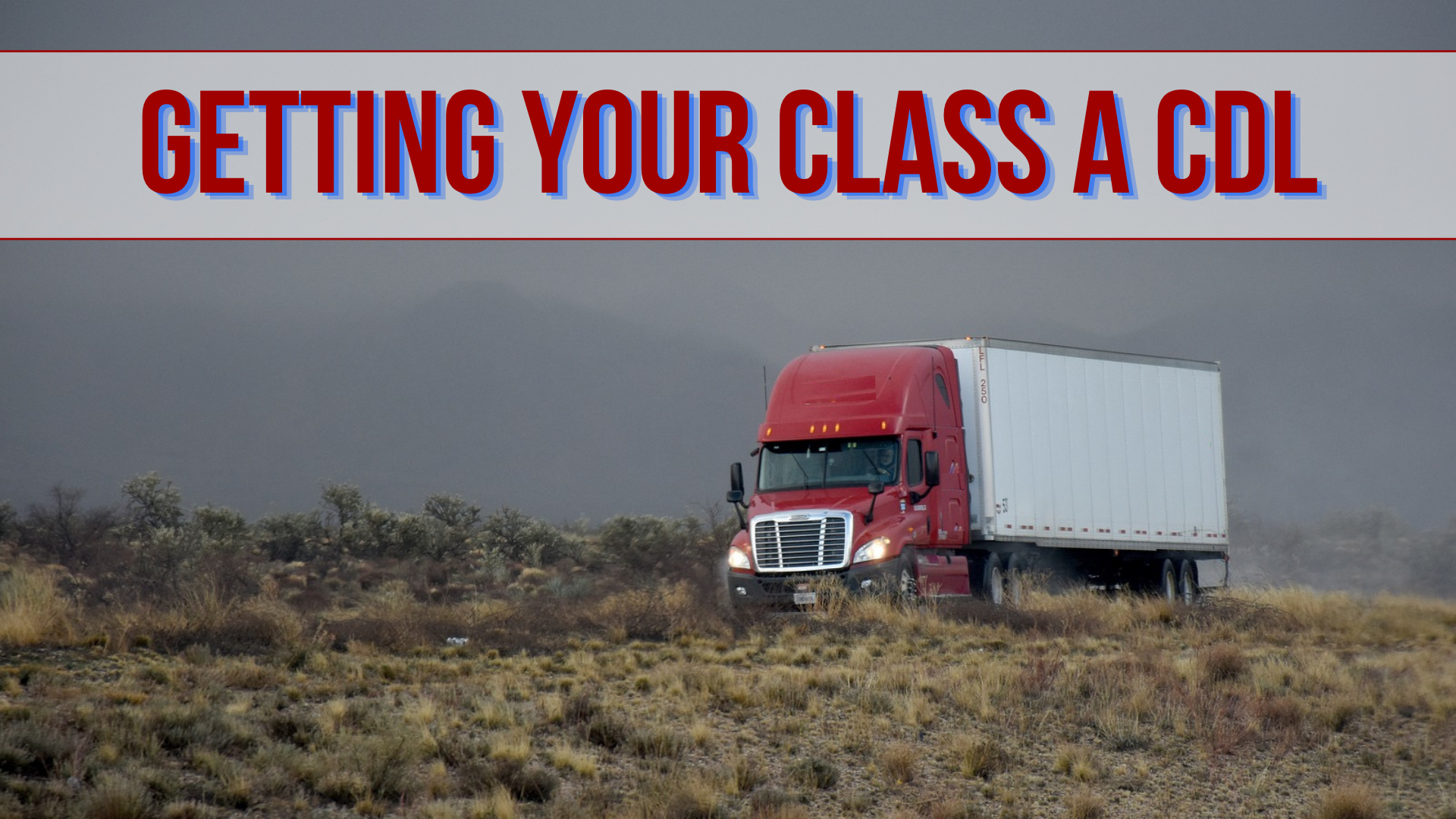 Have you been considering getting a CDL Class A license to work for the local truck driving companies? If you want to be a CDL Class A truck driver, we can help at Kreilkamp Trucking. Let's take a closer look at obtaining a Class A CDL license, the requirements, what benefits come from going to school, and how to land the best CDL Class A truck driving jobs afterward.
Meeting the CDL Requirements
To get the CDL Class A license for driving intrastate, you need to be 18 to 20 years old, depending on your local state requirements. To drive nationwide, you will need to be at least 21 years of age. Additionally, you will need to have the appropriate documentation proving your identity, and you must take several tests. These tests include a medical exam, a vision test, a knowledge exam, and a driving test. Having the right training is essential to get started with your CDL Class A truck driving career.
Going to CDL Trucking School
Trucking school is a vital step to beginning CDL Class A trucking. Not only will the schooling provide the best CDL training, but it also prepares you for real-world jobs with the best over-the-road (OTR) trucking companies. Before you look for over the road trucking jobs, you want to be sure you can pass all of the exams and skill tests. Plus, some of the schools also help you connect with regional trucking companies for a job after getting your commercial driver's license.
Passing CDL Knowledge Exams & Skill Tests
Your first step will be to take CDL knowledge tests. There are several versions based on what you are hoping to achieve. Everyone will be required to take the General Knowledge Test, but there are additional exams, depending on your end goals. You might also need to pass the following:
Passenger Endorsement Exam
Tank Vehicle Endorsement Test
School Bus Endorsement Exam
Double and Triple Trailers Endorsement Test
Air Brakes Test
Hazardous Materials Endorsement Exam
Once the knowledge exams are over, you will work on the Road Skills Test. These include the Vehicle Inspection Test, Basic Controls Test, and Road Test.
How Much Does a Class A CDL Cost?
The fee to get your Class A CDL license varies by state and school. The fees to get the commercial driver's license itself are usually under $200, but trucking school can cost anywhere from a couple hundred to a few thousand dollars. If you can't afford trucking school, consider looking for grants, tuition reimbursement, or even paid training from a trucking company.
How to Look for Class A CDL Jobs
Once you get your CDL Class A license, you want to find a decent job. Sadly, not all companies are willing to take on entry-level CDL Class A drivers, but we are at Kreilkamp Trucking. We haul and distribute refrigerated meats, cheeses, spirits, beer, agricultural supplies/products, manufacturing supplies, paper goods, and printed materials. You can find superior CDL Class A benefits with our trucking company, including transition pay. Please free to call us for more information on our CDL Class A job openings at 1-800-999-7112 or visit our Apply Now page to start your new truck driving career.
CDL Class A Drivers Wanted at Kreilkamp for Regional, OTR, & Local Trucking
Once you get your Class A CDL, we want to hire you at Kreilkamp Trucking. We currently have positions in the Midwest and throughout the Eastern part of the United States. Look into the superior OTR trucking benefits we offer our workers and apply today. We want entry-level and experienced CDL Class A truck drivers in NJ, WI, New England, Regional Midwest, and Regional East Coast. Apply with Kreilkamp Trucking today!